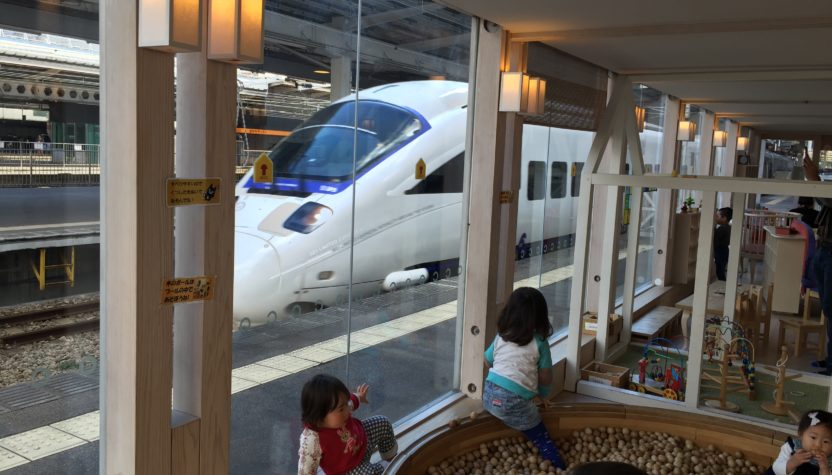 Hakata station, Fukuoka, has a kids room called "Omochano cha-cha-cha" in the train platform. You can let your children play there before you take shinkansen or train, so that kids will easily go into sleep on board.
<Read this article in Japanese>
Where?
Kids room "Omochano cha-cha-cha" is located in the 1 and 2 platform of Hakata station.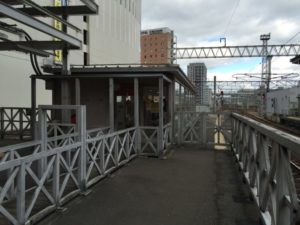 Wooden toys
They have many wooden toys for kids. What my 3 year old daughter really liked was wooden ball pool with the slide.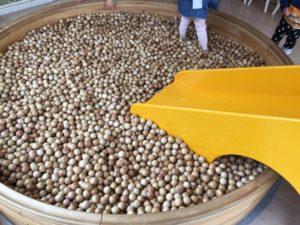 While staying, trains pass by just in front of you.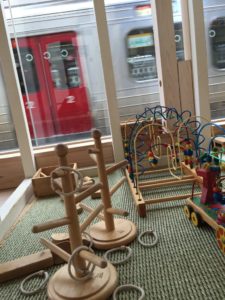 Maximum 1 hour of stay
You can stay in the facility for 1 hour at most.
Charge
Here's charge to use the facility for 1 hour;
Combination ticket of 1 Adult and 1 Child : 300 yen
Additional Adult : 200 yen
Additional Child: 100 yen
Pleas be noted that;
*Child means from 2 to 12 years old
*Child less than 2 years old is free of charge
Also, you need your train ticket to reach the facility, as its located inside the train ticket gate.
Opening hour
From 10:00 to 17:00 (Last entry is by 16:30)
Reminds
No bathroom inside the facility.
No food allowed inside the facility. Drink is Ok at the entrance area.