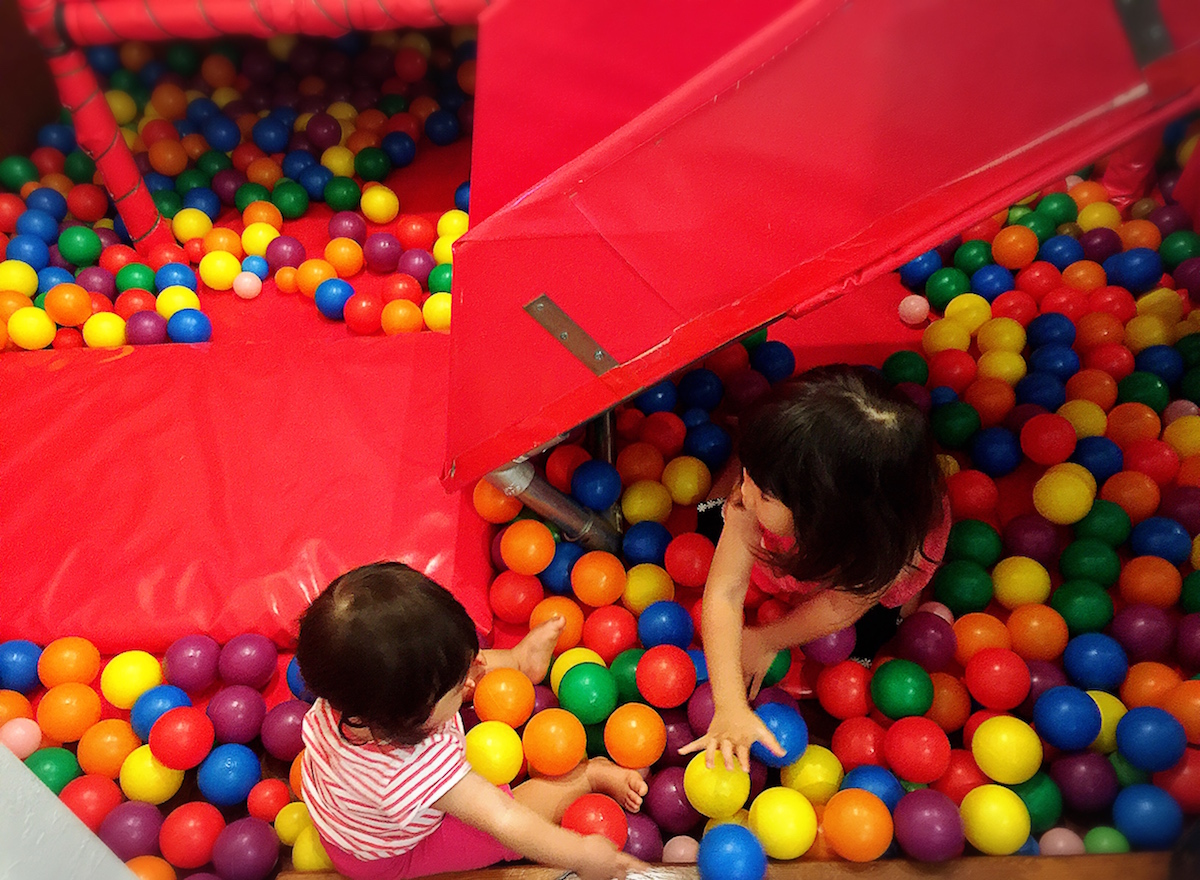 Kids friendly restaurant,Shukugawa Maru,is always busy with local family. This restaurant has everything your kids need such as children tableware, food, toys, and even the in-room slide.
<Read this page in Japanese>
Table or Sit on the floor
In the restaurant, firstly you have to take off your shoes to get in. And then, you can choose table seat or Zashiki (sit on floor) seat. In any seat, you can use baby chair.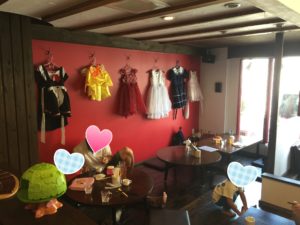 (Inside of the restaurant)
Kids Space
Inside the restaurant, there is a ball pool with the slide. They also have lots of toys famous among Japanese children.
There are several fancy costume hanging on the wall. You can have your kids put on those costume for free and take cute photos of your kids.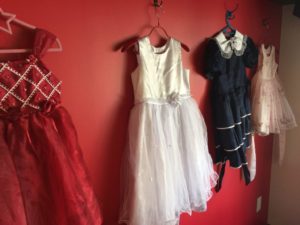 (Please feel free to wear)
Kids menu
They offer variety of kids menu.Popular menu is hamburg, Udon Noodle, and Omelette with rice. The price of kids menu is about 500 JPY.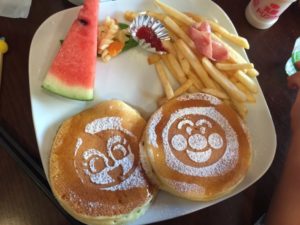 (Kids pancake / 590 JPY)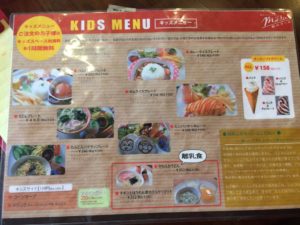 (Kids menu list)
Baby food is also available. I ordered milk risotto for my 6 months old girl, which costed 380 JPY. She ate up all!
Kids Charge
On kids aged 6 months old to 7 years old, 100 JPY per half an hour is charged as facility usage cost.
Kid menu includes 1 hour facility charge, therefor order one menu for each of your kids, so that the facility cost will be charged only if you stay in the restaurant more than 1 hour.
Visit the Shukugawa Sakura road
The restaurant is located closet to the Shukugawa river. The cherry blossom along the river is one of the best view in Spring in Kobe area.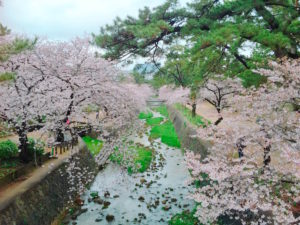 (Shukugawa River in April)
Beside spring season, you will take the nice photo of combination of blossom and pine trees with the mountainous background.
There is nice park for kids to play along the river.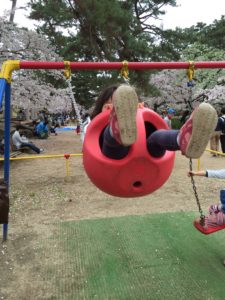 (Kids playing at Shukugawa river side park)
It takes about 15 mins by train to Shukugawa station from Sannomiya station in Kobe. During Weekdays, Shukugawa area is not so busy even in sakura season compared other famous sakura spots in Japan.
Shukugawa river is the best if you look for nice picnic area for your kids enjoying wonderful view of cherry blossom.
Booking in advance
This restaurant is popular, so I recommend you to reserve your seat in advance. You can book it via phone call or web site called "tabelog."
Access of  "Shukugawa Maru"
Address: 5-34 Kotobuki cho, Nishinomiya city, Hyogo
Closest station: 3 min walking from Shukugawa station (Hankyu line)
Tel: 0798-34-2270
Morning: 9:00~11:00(L.O10:00)
Lunch:11:00~16:00(L.O15:00)
Dinner:17:00~21:30(L.O20:00)
Closed:Tuesday